Discover more from LikeCoin
English monthly updates about the LikeCoin ecosystem in decentralized publishing.
Over 15,000 subscribers
2020 Google News Initiative Innovation Challenge (GNI) Recipient
Help journalism thrive in the digital age
LikeCoin

 is a public blockchain for content monetization, attribution, and distribution.


Become a sponsor to LikeCoin

. Your sponsorship will help support a better web for content creators and publishers.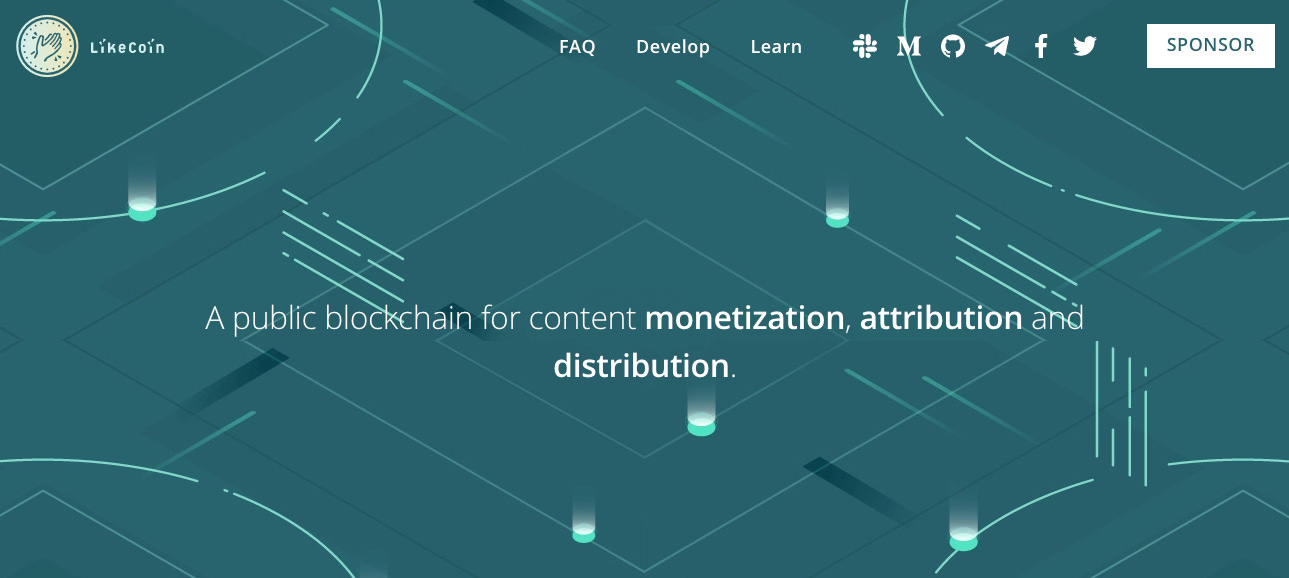 Among 255 strong submissions of the Google News Initiative Innovation Challenge in the Asia Pacific, our strategic partnership with Matters was selected as one of the 18 organizations to take ideas forward with GNI support. Thank you, Google, for the recognition and the opportunity to continue working with Matters.
New Homepage -

like.co
We have established our own LikeCoin chain and evolved to a public blockchain earlier this year. We saw the need to provide better project documentation and publicity to our community. So here you go for the first look at our new website! It currently included sections and links to 1) LikeCoin chain 2) What we do on content monetization, attribution, and distribution 3) Use Cases and 4) Resources for developers. We have also added our sponsor option for people who would like to support an open-source project like us. If you see anything that should be included on our website but wasn't, feel free to let us know.
The 1st Likerthon was introduced on 1 May in an online format with 1 million LikeCoin rewards. It is a 1-month stay home hackathon that allows participants to come up with proof of concept presentation. All websites/ applications which use or enhance LikeCoin protocol are eligible to join.
Our team has participated in the hackathon earlier this month building a Cosmos module called ISCN (International Standard Content Number) which allows users to save content metadata records on-chain. In addition to the module, an IPFS plugin was also introduced. Users can query the ISCN records through IPLD as linked data.
Want to get involved? Learn more
here
.