Discover more from LikeCoin
English monthly updates about the LikeCoin ecosystem in decentralized publishing.
Over 15,000 subscribers
Sept Newsletter | Read humanly curated stories on Liker Land
Super Like launched in Liker Land mobile app. LikeCoin WordPress plugin updated to help decentralize blogging.
LikeCoin

 is a Decentralized Publishing Infrastructure. It reinvents the publishing industry with a decentralized registry, rewards, editorial, and governance.
---
Product Updates
Decentralized curation — Super Like is available on 

Liker Land
As a reader, you can now enjoy a fully transparent and customized newsfeed curated by Content Jockeys you are following. Each of them shares up to 2 stories per day, ensuring the quality of their picks.
Additionally, if you are a Civic Liker, you may even become a Content Jockey yourself. You have 2 Super Like quotas to curate content for your followers. Whenever a story receives Super Like, Liker Land traces the distribution footprint and distributes rewards to both content creator and Content Jockey.
Learn about Liker Land & the Super Like feature in 4 mins.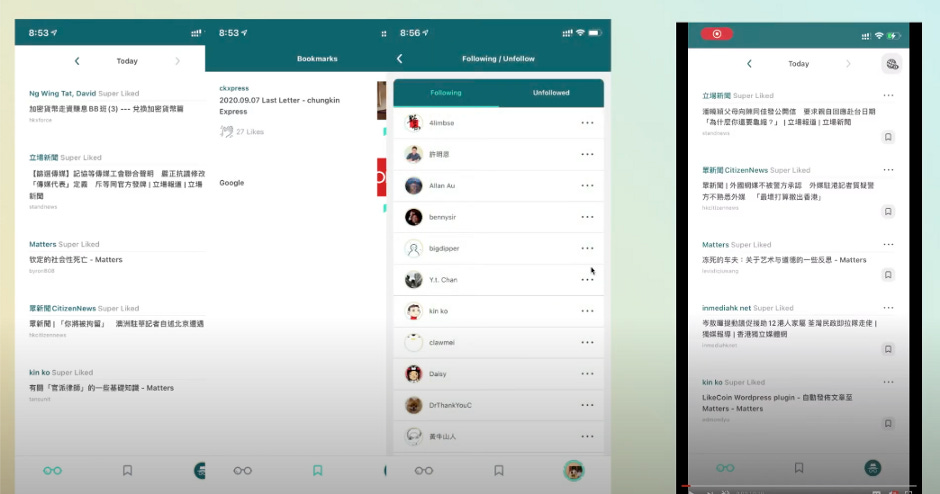 LikeCoin 
WordPress plugin updated — Publish articles to
Matters
Good news to WordPress content creators! You can now have your WordPress posts synchronized to Matters automatically with the LikeCoin plugin. The feature can be enabled in your "Publish Settings" under the LikeCoin plugin menu.
Matters stores all of its posts to IPFS. That allows you to store your content in immutably in the Distributed Web and distribute it through a peer-to-peer network.
Learn about how to turn on Matters publish settings on WordPress.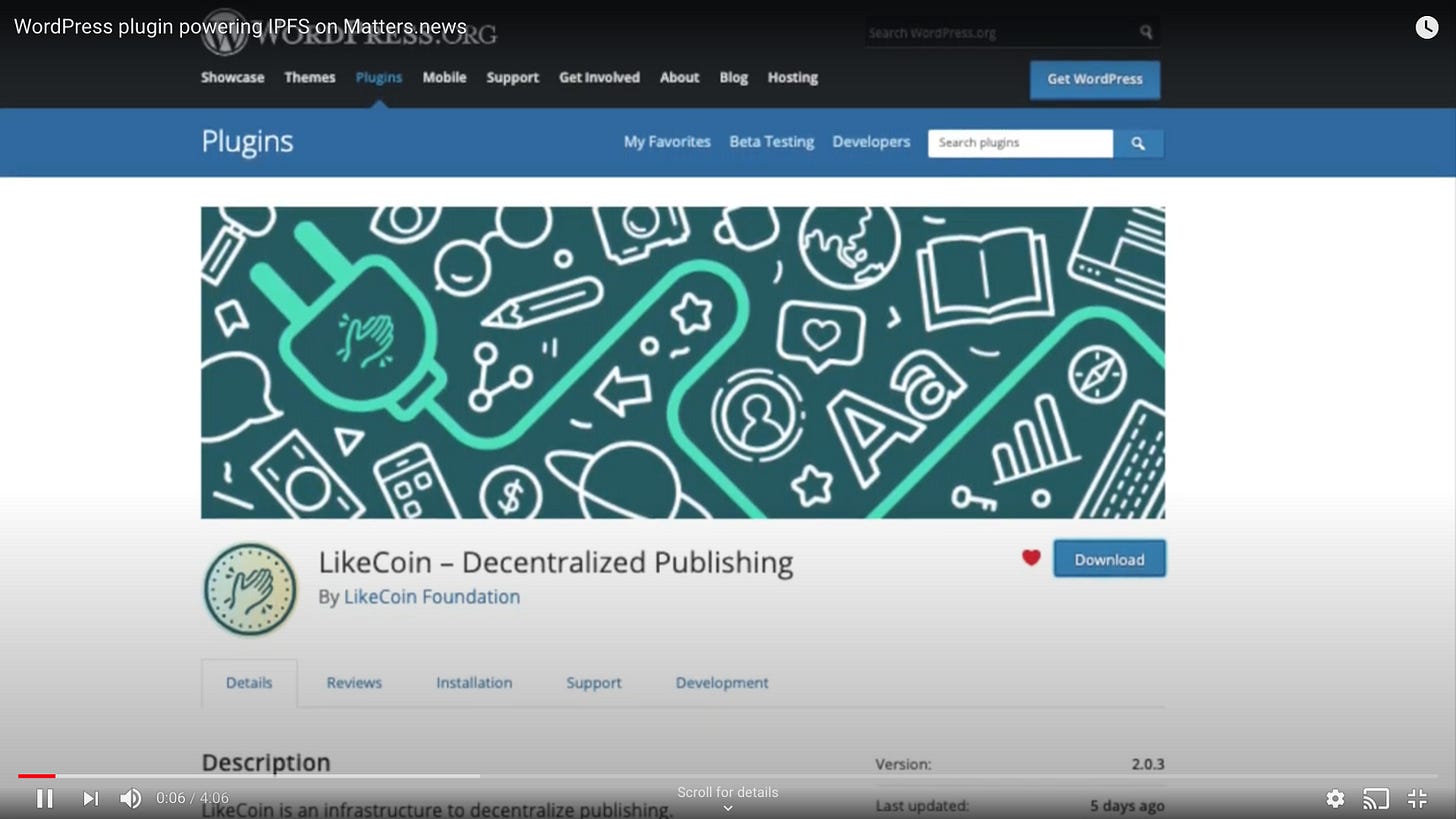 ---
Governance
More validators have joined the community. There are currently 16 active validators since the LikeCoin chain increased the active validators' seats upon passing of Proposal #3.
Proposal #4 was raised after the September community call. The proposal, if passed, enables direct democracy by allowing individual LikeCoin stakeholders to raise proposals and vote. The voting period has started on Sept 21 and will end on Oct 5. You can delegate your LikeCoin to your favored validators and participate in the voting.
Monthly Community Call
2020.10.05 (Mon) 1820–1900 (GMT +8) (Join here)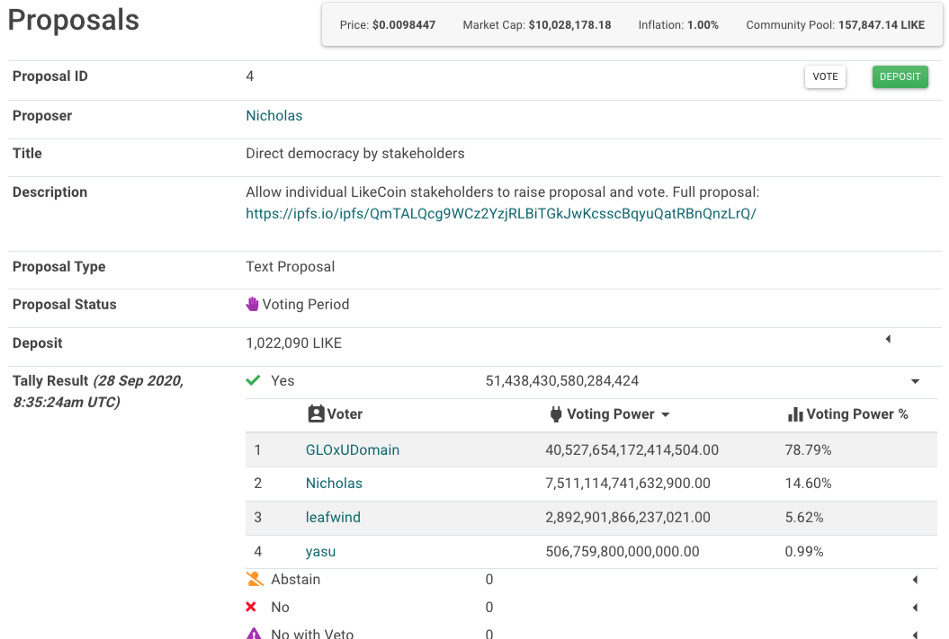 ---
Hiring a Full Stack Developer
Interested to work on a blockchain project? Excited about building a decentralized infrastructure that could change the media landscape? We'd like to invite you to be part of our team!
---
Follow us on social media to learn more about LikeCoin. If you'd like to support our open source effort, do sponsor us on GitHub. :)
Website | Block Explorer | Discord | Twitter | Telegram