Discover more from LikeCoin
English monthly updates about the LikeCoin ecosystem in decentralized publishing.
Over 15,000 subscribers
Yet another milestone reached
LIKE token on LikeCoin chain now trading on Liquid
LikeCoin

 is a public blockchain for content monetization, attribution, and distribution.


Become a sponsor to LikeCoin on Gitcoin

. Your sponsorship will help support a better web for content creators and publishers. Gitcoin will match all funds that made before 2020-07-03 at noon EST.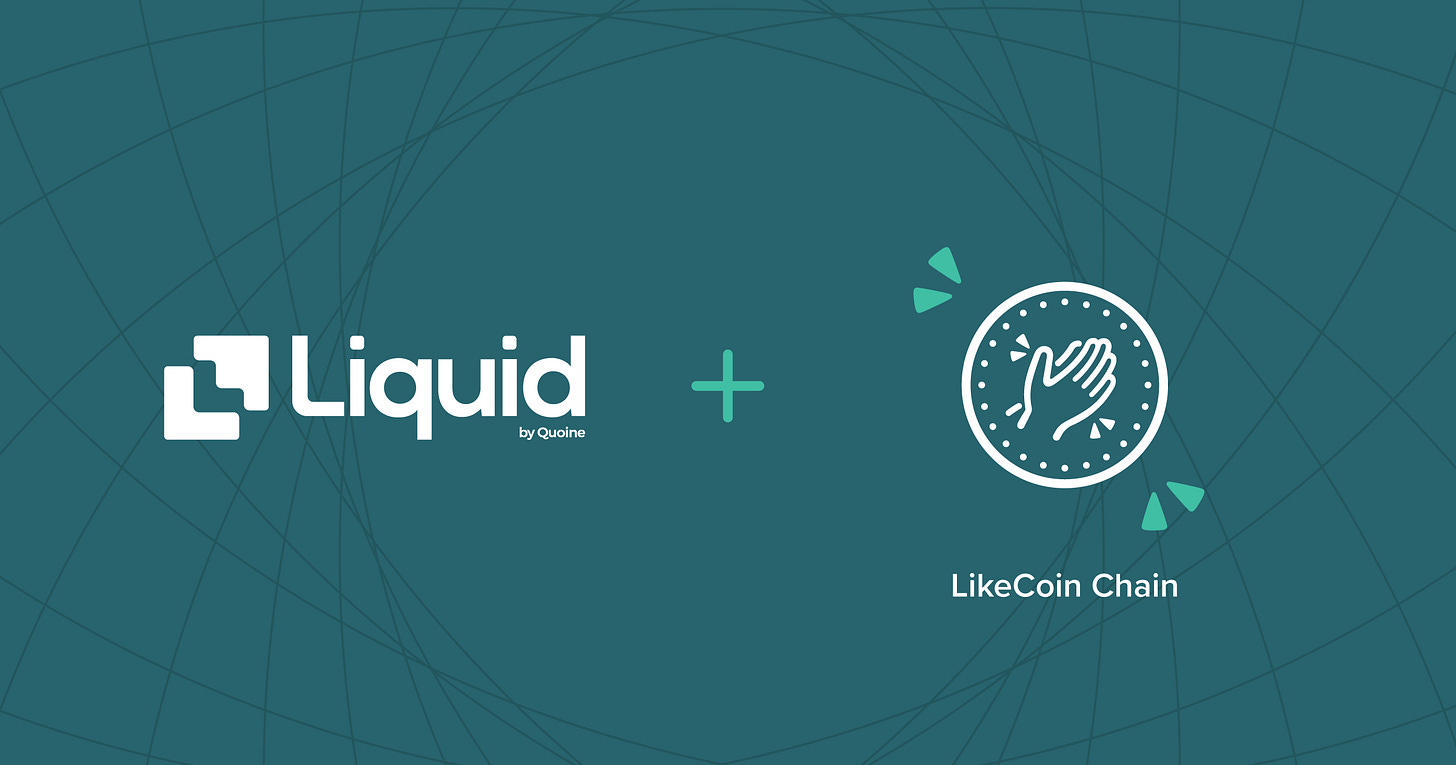 Exchange updates. We have been working with Liquid since 2018 and we are excited to announce that Liquid now supports the LIKE token on LikeCoin chain. You can now trade LIKE on Liquid with BTC and USDT. We are also adding a quick exchange feature on our website later this month to provide an easy crypto-to-crypto trade option for our users. Stay tuned!
---
ISCN's latest development. As mentioned in the last newsletter, we have joined the Cross Chain Hackathon hosted by GitCoin in May. We are delighted ISCN - International Standard Content Number - has won 2nd place among all the submissions worldwide (view Github). The lastest ISCN explanation is also released last week and available for feedback and comments.
---
Dapp updates. Liker Land is a reader, passport, and wallet in one mobile application. It provides a friendly user interface to discover, read, and save content. A new feature, Super Like will be released later this month. With Super Like, Liker Land will be able to trace distribution footprint and reward Content Jockeys who curate high-quality content. (view concept sharing)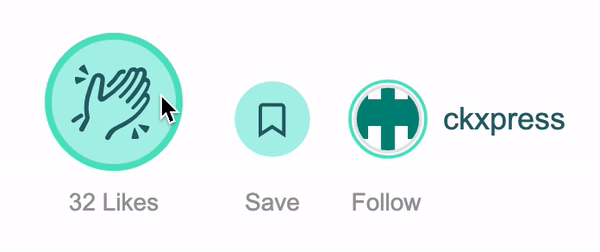 ---
Likerthon winners announced. The 1st stay home Likerthon was started as a way to involved developers and thinkers together and give them ample time to work on projects. After a month of planning and hacking, we have received 10 applications and 2 of the projects were voted as winners by the community in the final round.
Want to get involved? Learn more 

here

.